Contact center solutions
Contact center solutions INDEX
Overview
Contact centers are the closest point of contact for its customers, and the quality of response directly affect to the impression of companies.

For more than 20 years, we have been helping our customers to build contact centers regardless of the industries and sizes.
We offer multiple manufacturers' solutions to meet diverse needs.
And provide services with the best combination that contribute to improving business efficiency and customer satisfaction.

We have been supporting more than 100 companies including global companies.
CONTACT CENTER SOLUTIONS TSUZUKI DENKI PROVIDES
01. On-premis / Cloud-based voice platform

Global market leader in contact center solutions

Avaia provides services in 190 countries.
More than 90% of the Fortune 100 companies headquartered in the United States are Avaya customers.
The world's top 10 airlines, car manufacturers, and 7/10 of healthcare service companies are using Avaia solutions. (2021 As of year)
Avaia holds more than 4,300 patents worldwide including pending applications.
TSUZUKI DENKI has been authorized a partner for more than 20 years and is currently a top-ranked partner.

Omni-Channel Cloud Contact Center Solution Top vendor

Genesys provides all-in-one cloud-based contact center solutions suitable for contact centers and home agents.
With a simple structure and support service by an experienced team, Genesys Cloud CX can be deployed quickly.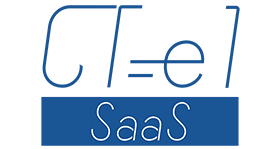 Cloud CTI Solution manufactured in Japan "CT-e1/SaaS"

It is a cloud-based voice service developed by Comdesign, a group company of TSUZUKI DENKI, which enables ACD, IVR, recording, statistical information, and CRM linkage at a price range that is easy to install.

*Please contact us for any further detail .
02. Voice data utilization solutions

(voice capture, voice texting, automatic answering, automatic FAQ linkage, etc.)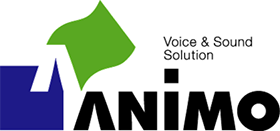 Supports customers to make the operation more "efficienct" and "automated".

Animo Corporation was established in August 1994 as Fujitsu Limited's first venture company to develop multimedia software, services, and solutions using voice and sound as key technologies.
Based on their in-house developed voice and acoustic analysis technology that focuses on the linguistic and non-linguistic aspects of voice, Animo provides solutions that help improve call center operations and service levels in the areas of call recording, voice search, and voice analysis.

*Please contact us for any further detail .

Sound x AI specialist

Hmcomm is a certified venture company of National Institute of Advanced Industrial Science and Technology (AIST).
Hmcomm's software called "VContact" can convert voice data into text data in real time, and optional features such as automatically quoting FAQ and automatically summarizing the convresation.
The next-generation IVR service called "Terry" automatically answer calls 24 hours a day, 365 days a year to help promote unmanned call centers.
TSUZUKI DENKI has been an authorized distributor since 2021.

*Please contact us for any further detail .
03. SMS exchange service

SMS service supports all carriers in Japan.

Zettai Reach can guide customers to the web sites by sending SMS– Short Message Service that is preferred by high read rate, low cost, and the ability to send with a phone number. It operates unique system integration and can be used for a variety of businesses.
You can chopse options from basic plan to premium plan which provides personal authentication and payment feature.

*Please contact us for any further detail .